Unique
Ancient Roman coin reverse types that are unique to a particular emperor.
It is possible to tell which emperor issued the coin just by looking at the reverse.
See if you know who issued the type. Then click on the image to see both sides and commentary.

Introduction: Many collectors do not pay much attention to reverses because they are most interested in the imperial portrait. However, after acquiring a few portrait pieces of a given emperor, they may decide to look for his interesting and historical reverse types. Some reverse types are used by only one emperor, and this page is devoted to them.

For reference books that emphasize historical reverse types, see here.

The most recent additions (Nov. 27, Oct. 1, and before that May 7, 2018) are listed first.

---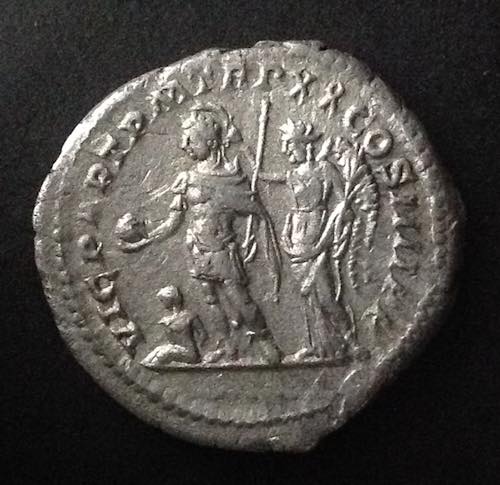 VIC PART PM TRP XX COS IIII PP. 23-22 mm.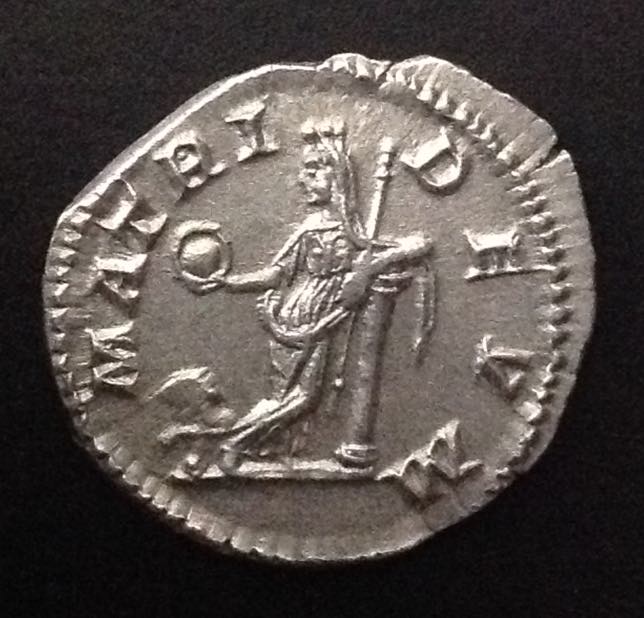 MATRI DEVM. Denarius.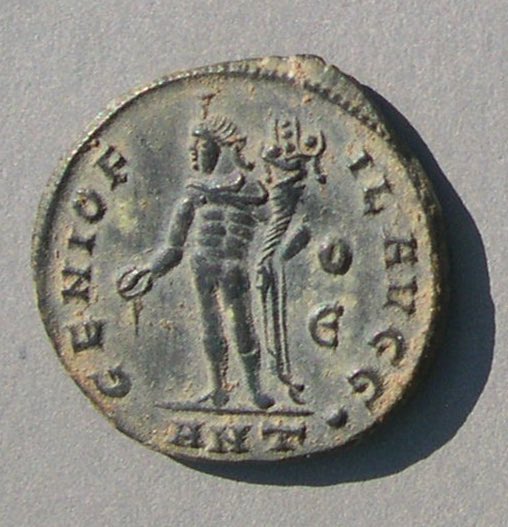 GENIO FIL AVGG, 24 mm.

INDVLGENTIAE AVG. Denarius.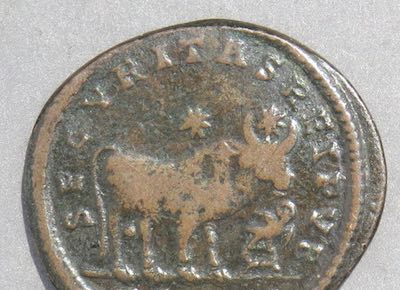 SECVRITAS REIPVB, bull. 30-28 mm.
(The picture omits the mintmark. Extra credit if you can identify the mint as well as the emperor.)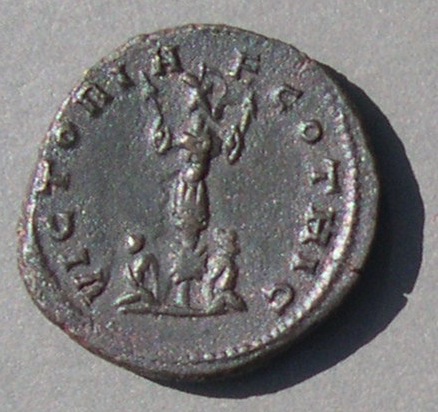 VICTORIA GOTHIC, 21-20 mm.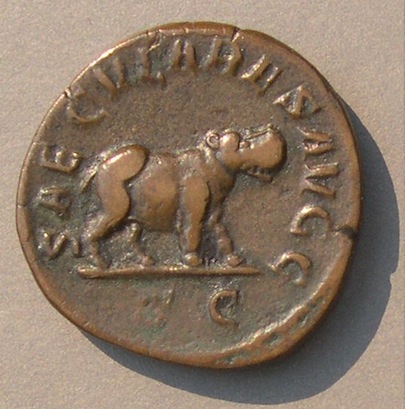 SAECVLARES AVGG, sestertius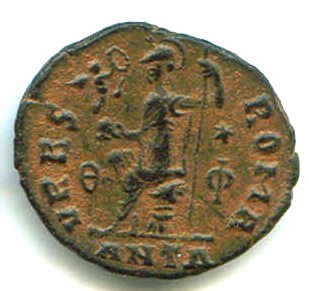 VRBS ROMA, 18 mm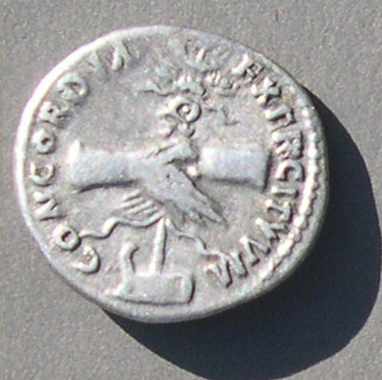 CONCORDIA EXERCITVM, denarius.
VIRTVS ROMANORVM, 18 mm.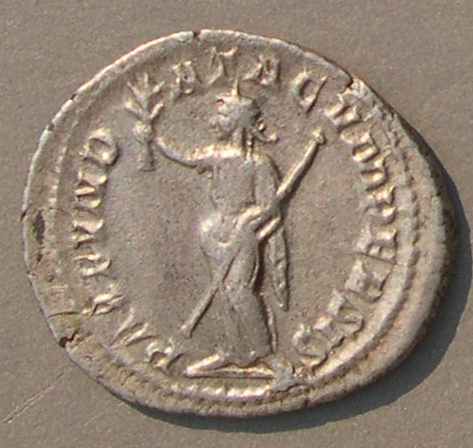 PAX FVNDATA CVM PERSIS, 25-22 mm.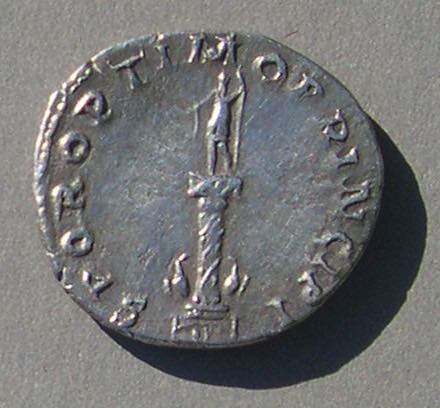 column, surmounted by a statue.
---
Return to the top of this page.
If you think one of these reverses is not "unique" write me here:

. I can easily move it to a page of "nearly" unique types.

Return to the master page of this entire site.