Unique
Ancient Roman coin reverse types that are unique to a particular emperor.
It is possible to tell which emperor issued the coin just by looking at the reverse.
See if you know who issued the type. Then click on the image to see both sides and commentary.

Introduction: Many collectors do not pay much attention to reverses because they are most interested in the imperial portrait. However, after acquiring a few portrait pieces of a given emperor, they may decide to look for his interesting and historical reverse types. Some reverse types are used by only one emperor, and this page is devoted to them.

For reference books that emphasize historical reverse types, see here.

The most recent addition (Jan 15, 2017) is listed first.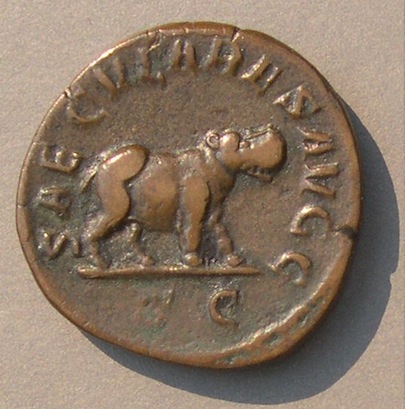 SAECVLARES AVGG, sestertius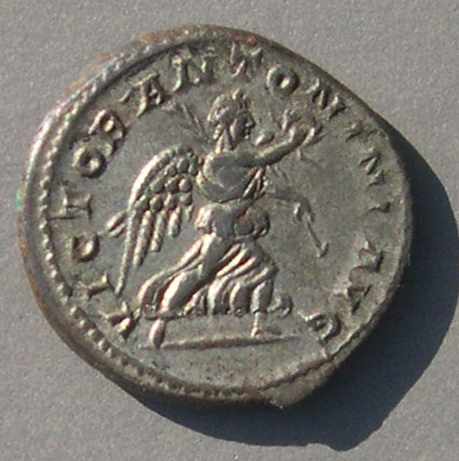 VICTOR ANTONINI AVG, 22 mm.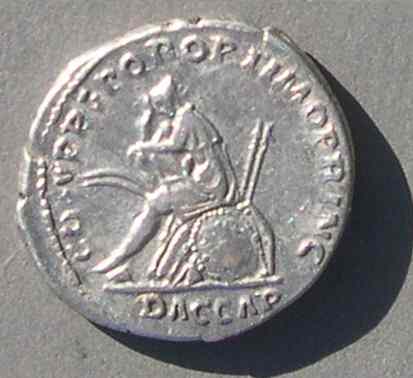 DAC CAP, denarius.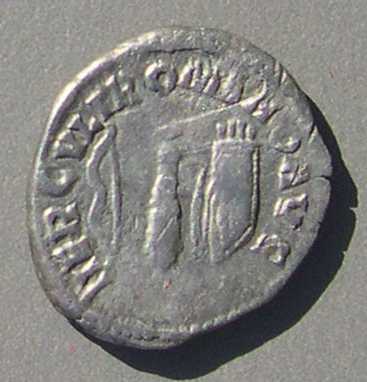 HERCVLI ROMANO AVG, denarius.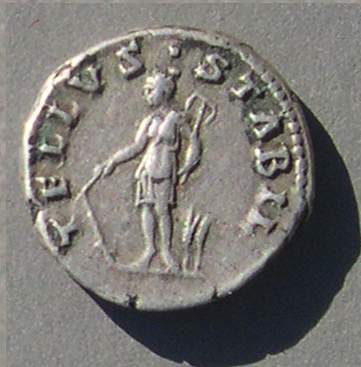 TELLVS STABIL, denarius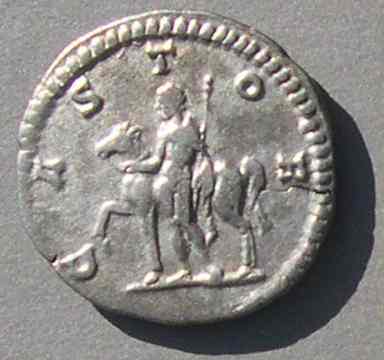 CASTOR, denarius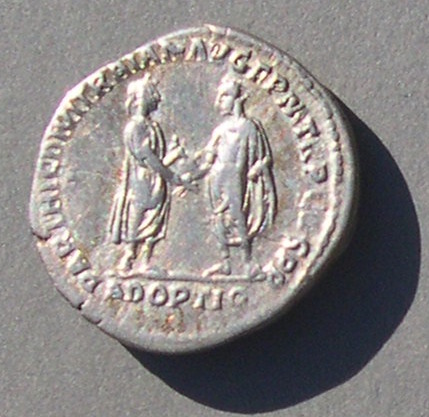 ADOPTIO in exergue, denarius.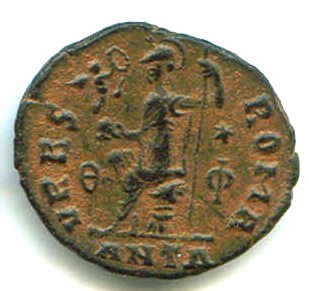 VRBS ROMA, 18 mm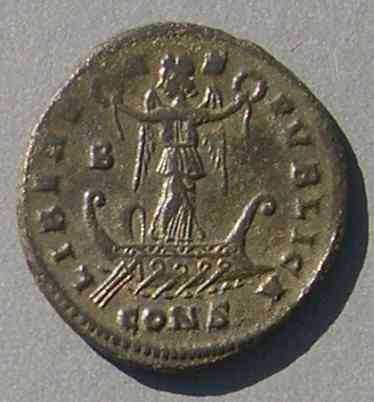 LIBERTAS PVBLICA, 19 mm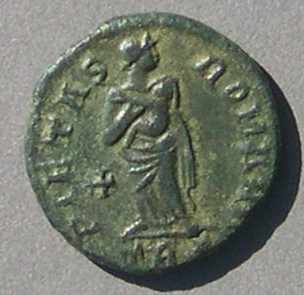 PIETAS ROMANA, 14 mm.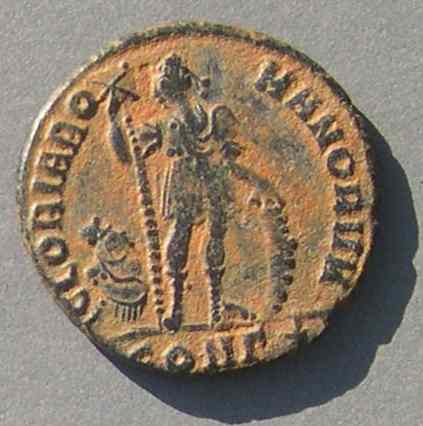 GLORIA ROMANORVM, 20 mm
IVDAEA, denarius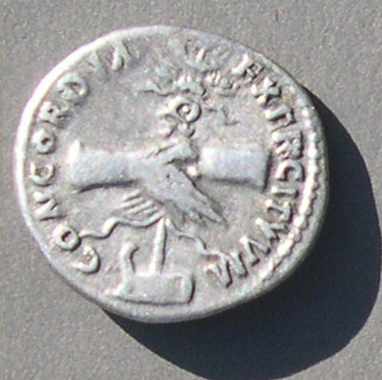 CONCORDIA EXERCITVM, denarius.

---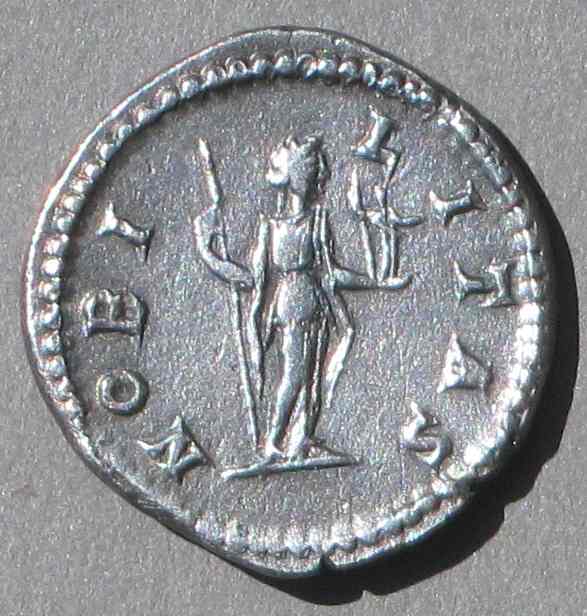 NOBILITAS, denarius.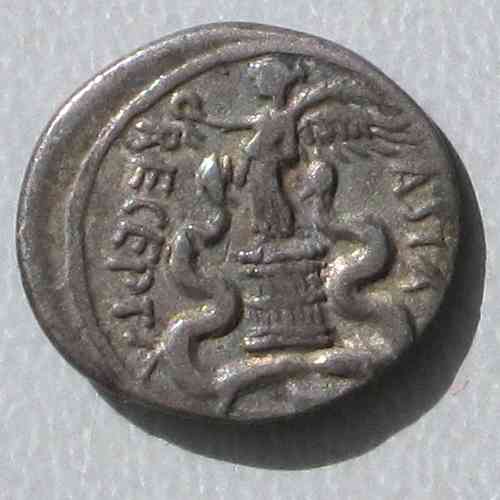 ASIA RECEPTA, 15-13 mm.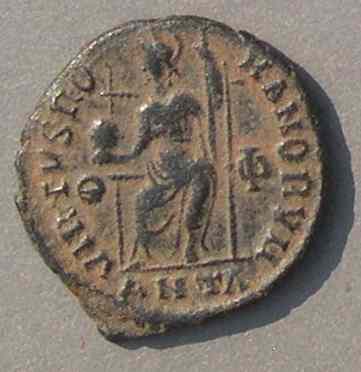 VIRTVS ROMANORVM, 18 mm.


SPES REIPVBLICAE, 19 mm.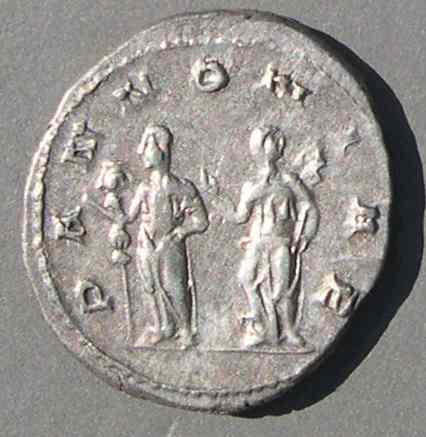 PANNONIAE, 23-21 mm.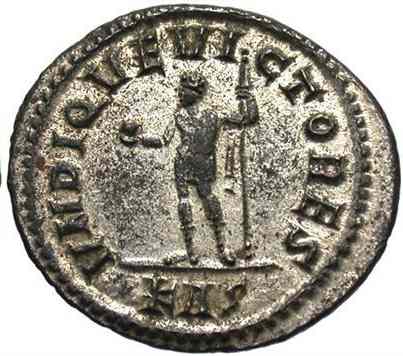 VNDIQVE VICTORES, 23 mm.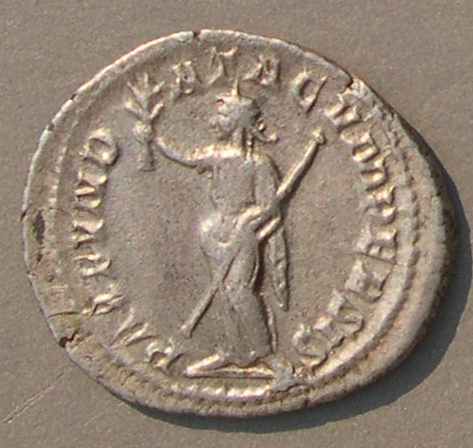 PAX FVNDATA CVM PERSIS, 25-22 mm.
---

Return to the master page of this entire site.