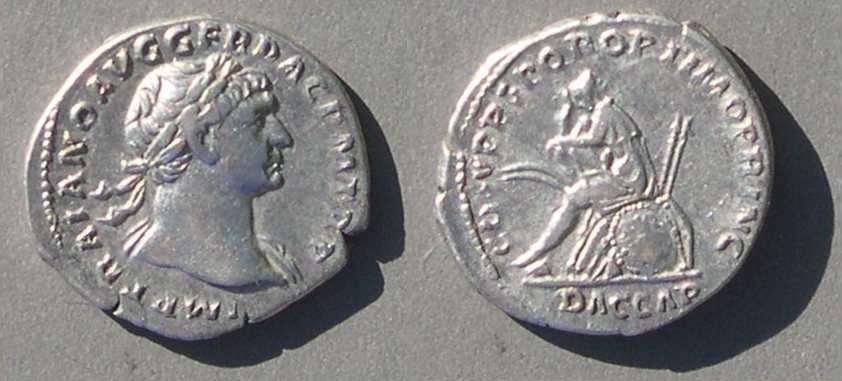 Trajan, 98-117. Denarius.
DAC CAP in exergue, Dacian captive seated left, in dejected attitude, on pile of arms
COS V PP SPQR OPTIMO PRINC around
This piece struck in 109 according to Hill.
IMP TRAIANO AVG GER DAC PM TRP, laureate head right.
Dacia is a region north of (across, from the point of view of Romans) the Danube where Romania is now. Trajan conducted two Dacian wars of conquest in 101-102 and then 106.
The famous "Trajan's column," still extant in Rome, depicts events from the Dacian wars.
RIC 98, struck "103-111".
---