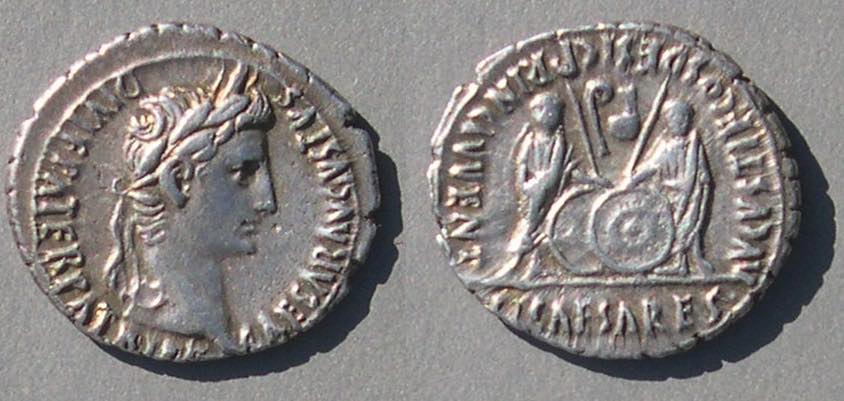 Augustus, 27 BC - AD 14. 21-19 mm. Denarius.
CAESAR AVGVSTVS-DIVI F PATER PATRIAE, his laureate head right
AVGVSTI F COS DESIG PRINC IVVENT, C L CAESARES in exergue.
(Sons of Augustus, consuls designated, princes of youth, Caius and Lucius Caesars)
Caius and Lucius Caesars, young heirs to the throne, togate, holding shields and spears, with priestly littus and simplum between.
After Agrippa died in 12 BC, Augustus needed an heir and he did not want to pick Tiberius, son of his wife Livia, even though he was a successful general. He settled on his grandsons, sons of Agrippa and his daughter Julia. Unfortunately, Lucius died in 2 AD and Caius in 4 AD.

RIC 210, page 56, struck 7-6 BC.

---
Return to the page with this reverse type.