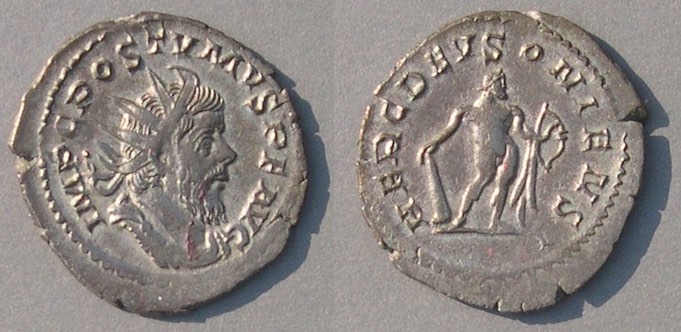 Postumus, 260-269. 24-23 mm. 3.72 grams.
IMP C POSTVMVS PF AVG
HERC DEVSONIENSI, Hercules right with club and bow.
This epithet of Hercules may refer to the patron god of Deuso ("on the Rhine, which, as Deutz, still forms the eastern bridgehead of Cologne" [RIC p. 331] where Postumus was either born or elevated to the throne. It was first issued in 260 and may have continued for some time because it is a common type.

Sear III 10944. RIC V.II 64, page 342. Foss 260.3a, page 231.

---
Return to the page of reverse types unique to a particular emperor.