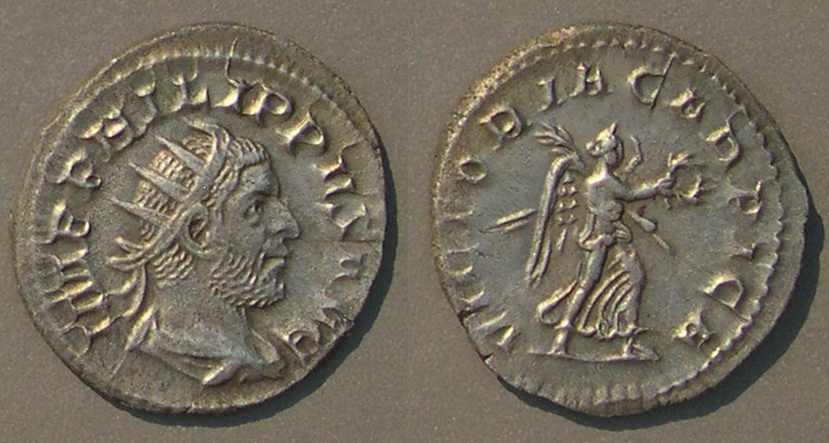 VICTORIA CARPICA. Victory advancng right with wreath and palm branch.
IMP PHILIPPVS AVG
Antoninianus.
Philip I, 244-249 AD.
Philip defeated a German tribe, the Carpi. The campaign is almost unrecorded in written history, but because provincial coinage stopped in some cities in Lower Moesia and the Balkans, we presume the fighting was there. This type was struck in 247.

---