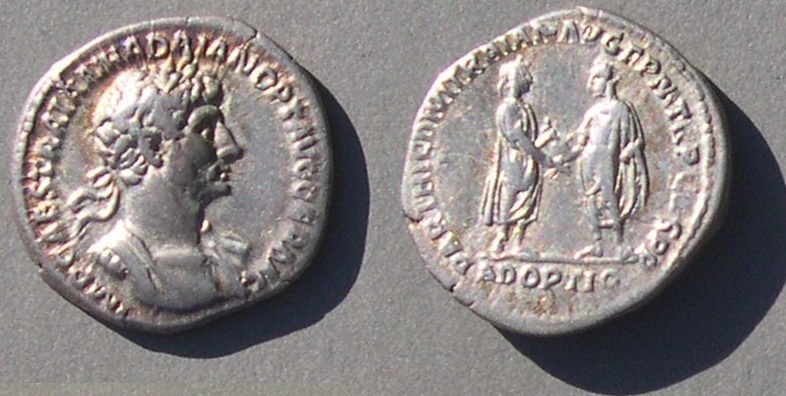 ADOPTIO in exergue
PARTHIC DIVI TRAIAN AVG F PM TRP COS PP
Trajan and Hadrian clasping hands.
Hadrian, 117, accession issue
Rome mint. Hill 8, "R4"
BMC 7 (no photo)
RIC 3e.
19 mm. Silver denarius.

This coin says Hadrian is the legitimate emperor because he was adopted by Trajan.

Return to the main page on unique types.