Unique Reverse Types, page 5 (Late Roman) (Go to page 1 or page 2 or page 3 or page 4 or page 6.)

Ancient Roman coin reverse types that are unique to a particular emperor.
It is possible to tell which emperor issued the coin just by looking at the reverse.

See if you know who issued the type. Then click on the image to see both sides and commentary.

---
18 mm.
14 mm.
23-22 mm.
14-13 mm.
15-13 mm.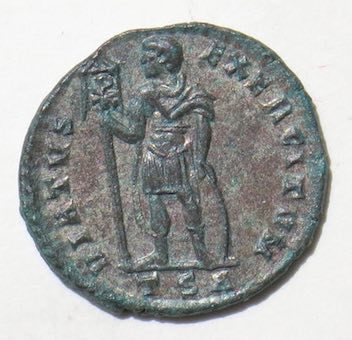 23 mm.



23 mm.
---
Continue with the next page (page 6).

Go to page 1 or page 2 or page 3 or page 4 or page 6.)