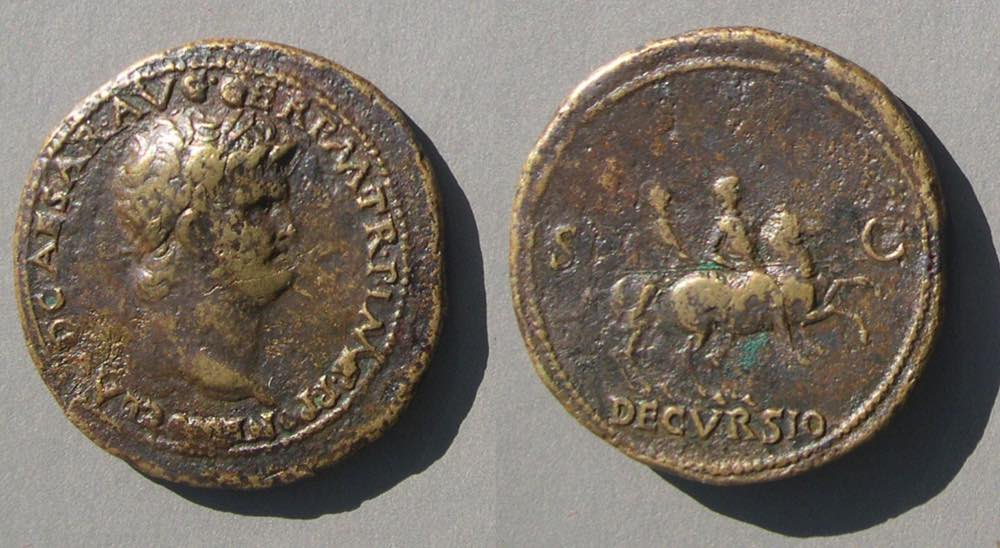 Nero, 54-68. Sestertius. 37-36 mm. 26.26 grams.
DECVRSIO, Nero and soldier galloping right, holding level spears
NERO CLAVD CAESAR AVG GER PM TRP IMP PP, laureate head right

RIC 167. Sear I 1957.
Nero is leading a cavalry exercise, probably in the Circus Maximus.
---
Return to the page with this reverse type.