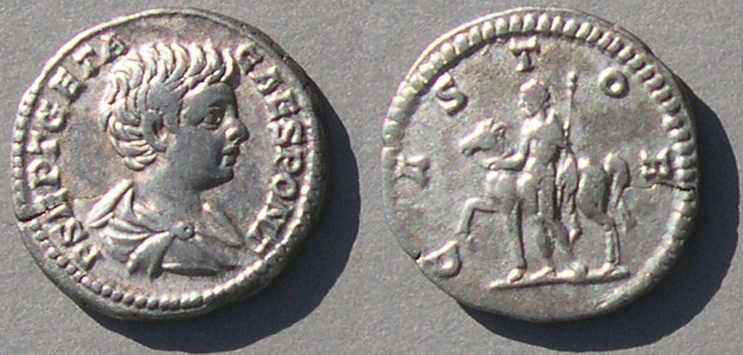 CASTOR, struck only for Geta. Caesar 198-209, Augustus 209-212. Struck 204 as Caesar [Hill] or 200-202 [RIC] or 199-204 [BMC]
P SEPT GETA CAES PONT
Castor, of Castor and Pollux, the Dioscuri, alongside his horse.
Many coin types, both Republican and imperial, show the Dioscuri, but only this one emphasizes Castor alone (and none emphasize Pollux alone).
Stevenson (p.190) says "Struck in commemoration of the Circensian games celebrated under Severus--alludes to the Princeps Juventutis, who, like Castor, presided over the equestrian sports."

Return to the main page.