Type 68 images: AE3-4. no legend
Cross in wreath
425-435, 440-455 [RIC earlier for Theodosius II, later for Valentinian III] 408-419 [DO]

Theodosius II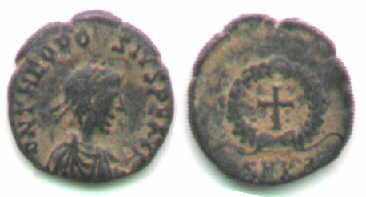 Cyzicus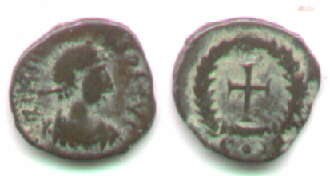 13 mm. 6:30. 1.18 grams.
SMK(?)
RIC X 449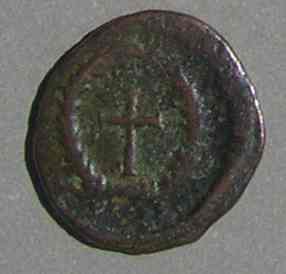 13-12 mm. 6:00. 1.30 grams.
possibly CONS(?) below
RIC X plate 18, 443, Constantinople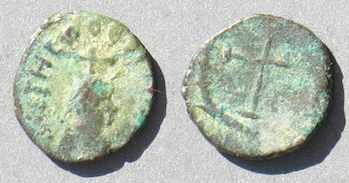 11-10 mm. 0.84 grams.
Note the unusual cross above the head.
Mintmark uncertain, but such crosses appear later only
at Constantinople, Nicomedia, and Antioch.




Imitation: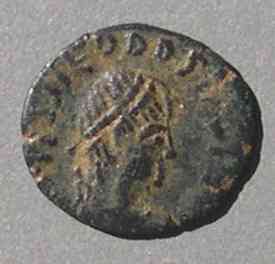 An ancient imitation of this type. The cross is far bolder than normal, and the wreath of greater diameter.
The obverse lettering is good, but crude as these usually are, this one is even cruder.
The mint mark, if any, is off the flan.
AE12-11. 5:30. 0.59 grams.
RIC X 440445, page 275, plate 18, all with more delicate crosses.


Valentinian III


12mm. 12:00. Image courtesy of an anonymous friend.

Return to the page on Type 68.


---
Return to images on the main RIC IX page.