Type 23. AE2. SALVS REIPVBLICAE
Empress standing front, arms crossed on breast
383-388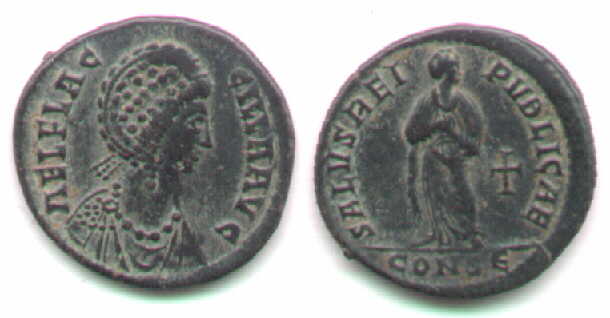 Aelia Flaccilla, RIC Constantinople 82
Only for Aelia Flaccilla.
(Other images below.)

| | | |
| --- | --- | --- |
| mint | RIC | AF |
| Her | 25 | S |
| Con | 82 | S |
| Cyz | 24 | R |
| Nic | 43 | R |
| Ant | 62 | S |
| Ale | 17 | S |
RIC photos: XIV.17 (Ant), XVI.9 (Ale).
The cross in field right is only at Heraclea and Constantinople.
The reverse shows her in "arms folded across her breast, explained as an attitude of prayer" RIC p. 205.
"The AE2 types, which followed, I think, on the entente of autumn 384, .." RIC p. 267.
Cayon 7,8 (5 photos, Con, Cyz, Nic, Ant, Ale).
Hunter 87.F7 (Con), 87.F13 (Ant).


---
Type 23 images. AE2. SALVS REIPVBLICAE
Empress standing front, arms crossed on breast
383-388
Only for Aelia Flaccilla.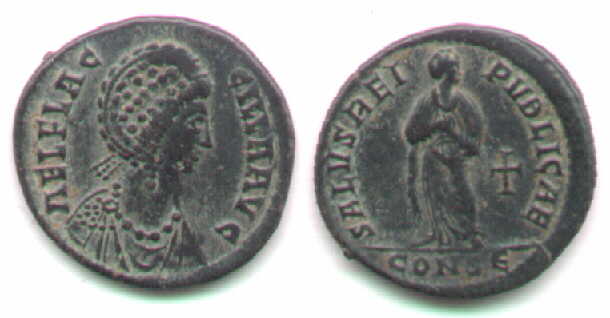 Aelia Flaccilla
23-22 mm. 6:00. 4.17 grams.
Cross in field right
RIC Constantinople 82.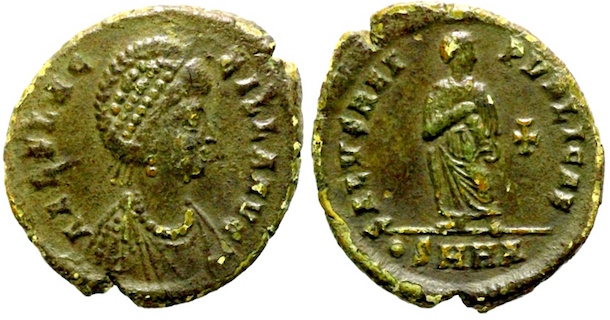 Aelia Flaccilla
AE 24-23. 4.54 grams. 12:00
Cross in field right
Not in RIC IX, but similar to
RIC Heraclea 25 which has an additional star in the left field
that his one lacks.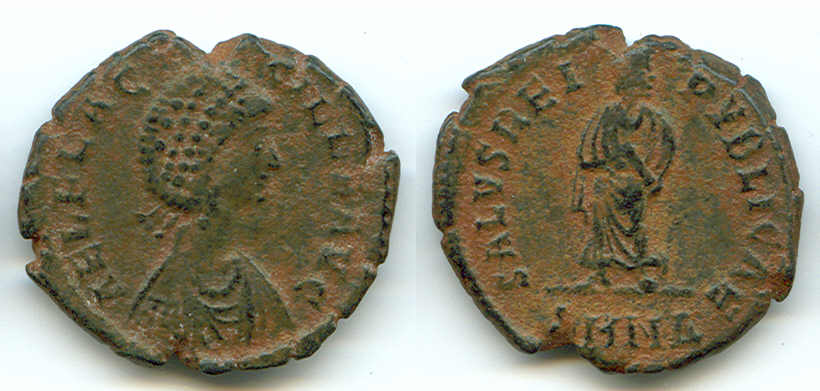 Aelia Flaccilla
AE23-22. 6:00. 6.20 grams.
SMNA. RIC Nicomedia 43 "R" page 261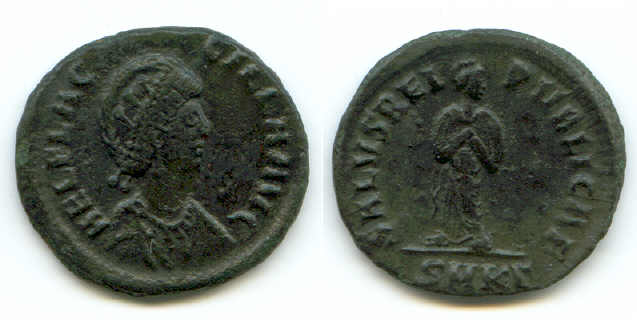 Aelia Flaccilla
AE23. 6:00. 4.81 grams.
RIC Cyzicus 24, officina Gamma.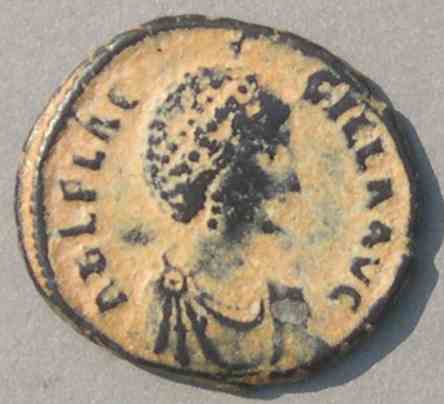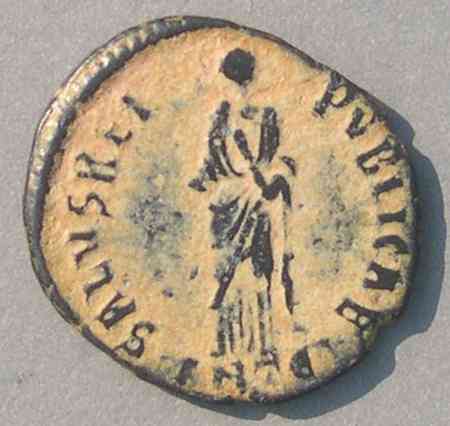 Aelia Flaccilla
22 mm. 5.24 grams. 5:00.
RIC Antioch 62 officina E.




---