Zeno (474-491): [Small AE2's]
Images.
ES6
17
AE2, bust right
DN ZENO
PF AVG
CONCORDIA //
emp stg r, holding
spear and globe
captive at feet
A309
So1.4-9
RIC X 948 R2
p. 312, pl. 33
p. 118
Constantinople
H23.1-2
pl. 13
Con
DO LRC
604 =
H23.1
H "second reign" p. 74
sites NC 1948 p. 224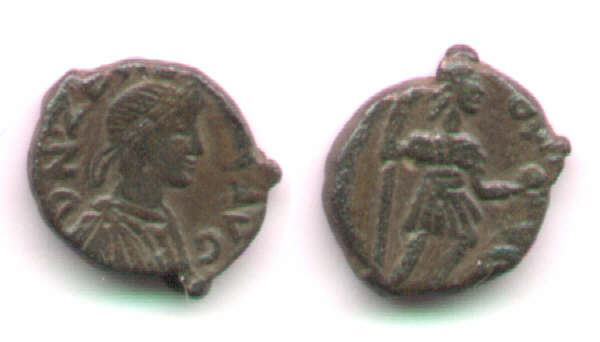 Type ES6
AE16-14. 7:00. 4.37 grams.
Small, but thick flan.
Very crowded, even more than usual.
Much higher grade than typical.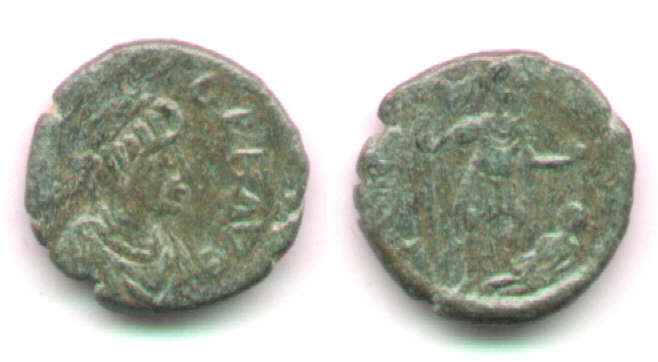 Type ES6
AE18. 7:00. 4.32 grams.
Crowded, but no more so than usual. Lovely green patina.

Continue with the images of Justin I and Justinian I.
Return to the previous page, Leo I.
Return to the main page on Byzantine coins of Cherson.