Cast Coins of Cherson. Late 8th Century.
Theophilus (829-842).
From this time on, almost all coins are cast, not struck.
Images.

Late 8th Century:
E1
20-15
A323-325
So6.4-5
S--
B--
G--
DO--
much reduced size, crude cast imitation of types of Justin II and Maurice. Hahn (1978) said only 3 were known
E2
15-12
A328-329
So.6.6-11
S--
B--
G--
DO--
A: "late 8th-early 9th century"
very crude and small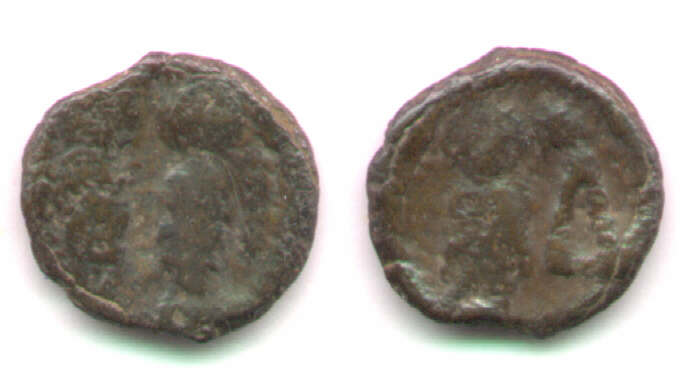 .
Type E1
AE19. 6:30. 3.35 grams.
Imitation of the "delta" type ES16 of Justin II or Maurice.
Sear --
Anokhin 323-325
Sokolova VI.4. Also similar to the smaller 5,
which is Anokhin 325.
Hahn's 1978 article said only 3 were known.


E3
12
A330
So6.12-13
S--
B--
G--
DO--
extremely
rare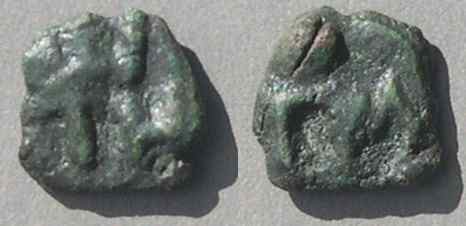 Type E3
AE 12. 12:00. 0.97 gram.
Sear --
Anokhin 330
Sokolova VI.12-13


Continue with the images of Michael III.
View the images of the previous emperors, Justin II and Sophia, and Maurice.
Return to the main page on Byzantine coins of Cherson.