Limes-falsa from the region of the Danube (modern Serbia)

GeorgeBoon in his important article writes about limes-falsa -- cast copper imitations of AE denominations found near the limes (northern borders of the Roman empire). These coins are not commonly seen in the western markets. Many are imitations of asses or dupondii, and some of sestertii.

Recently numismatists have begun using the term "limes denarii" for base-metal imitations of denarii, usually found on the borders of the empire. Formerly, "limes" was used for imitations of copper pieces. This page is deveoted to them, which are far less common on the market than "limes denarii."

Second Century AD

Trajan 98-117 AD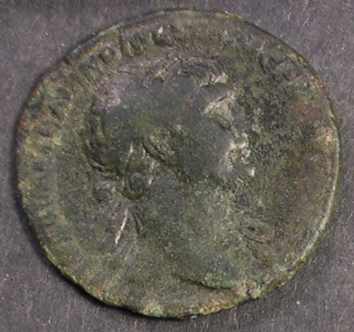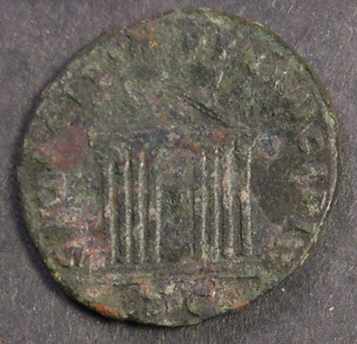 Trajan. AE27-25. 6:00. 7.07 grams. Cast imitation as.
IMP CAES NERVAE TRAIANO AVG GER DAC PM TRP COS V PP
/ SPQR OPTIMO PRINCIPI, 8 column temple, SC in exergue.
Sear 2.3236 prototype. Hill Rome AD 106.
BMC 955, page 201 (10.71 grams) plate 37.7. (Most asses are 1-12 grams)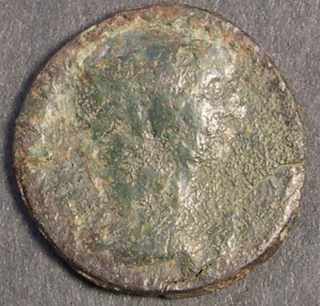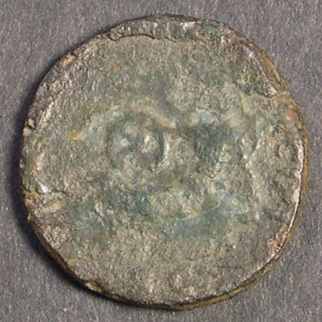 Trajan. AE23. 6:00. 6.59 grams. Cast imitation as.
Via Traiana reclining left, holding wheel. In ex: VIA TRAIANA / SC
Sear 2.3226 prototype. BMC 1012.


Hadrian 117-138 AD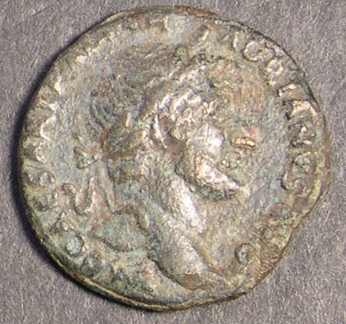 Hadrian. AE23. 6:00. 8.58 grams. Cast imitation as.
IMP CAESAR TRAIAN H-ADRIANVS AVG
/ PM TRP COS III, Pax staning left holidng branch and cornucopiae. S C around.
Sear 2.--, cf. 3618 for legend (with Ceres). BMC 1265, page 426, plate 80.7.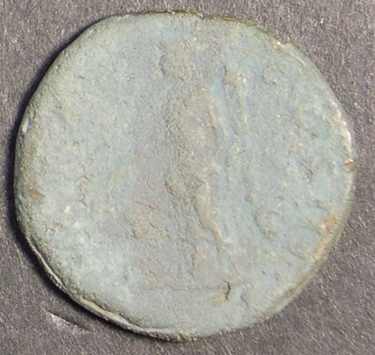 Hadrian. AE27-25. 6:00. 16.10 grams. Cast imitation sestertius(?).
[IMP CAESAR] TRAIAN - HADRIANVS AVG
/ PM TRP COS III Female figure standing. Pale green patina.
Sear 2.--. cf. 3618 for legend (with Ceres). BMC 1265, page 426 as photo 80.7 (same diameter).

Marcus Aurelius 139-180 AD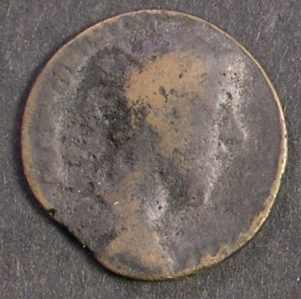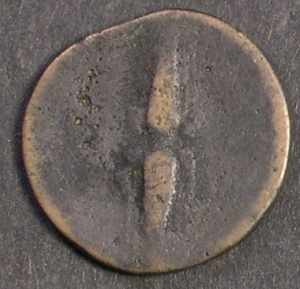 Marcus Aurelius cast dupondius imitation. AE21. 4.38 grams.
M ANTONINVS [AVG GERM SARM]
\ thunderbolt (If it has a legend, it is too weak to identify.)
Sear 2.5035. BMC 1641, page 666, plate 88.12. That coin has reverse legend IMP VIIII COS III PP.
---

Third Century AD

Severus Alexander 222-235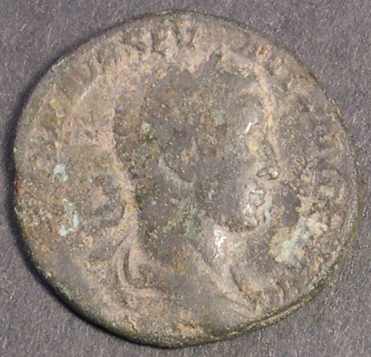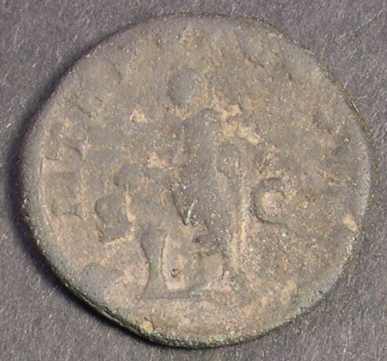 Severus Alexander. AE29. 12:00. 9.74 grams. Cast sestertius imitation.
[IMP CAE]S M AVR SEV-ALEXANDER AVG
\ PM TRPOT COS
Emperor sacrificing left over altar. S C on either side.
Sear 2.7990. BMC VI 263, page 139 (20.90 grams) plate 9, issue 5, AD 225.
---

Continue with a page on imitations of the Twelve Caesars.

Return to the main page on ancient imitations.