Maximian (286-305)
Cast AE imitation of a silver argenteus. Clearly cast. High relief, but blurry details.
AE16. 6:30. 1.99 grams.
MAXIMIANVS AVG
/VICTORIAE SARMATICAE, Camp gate with four turrets
SMN[gamma] in exergue
Prototype: RIC Nicomedia 22b, page 555, "c. 295." Type of Sear 3605.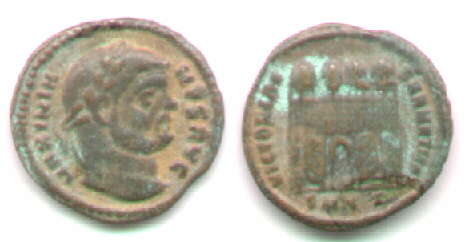 Return to the page on imitations of coins of the tetrarchy.