Vota coins of Julian II and Jovian
This page is only on the copper denominations. It does not consider the silver siliqua of this period which commonly mention vows.

Julian II issued only one vota type and it is common from numerous mints: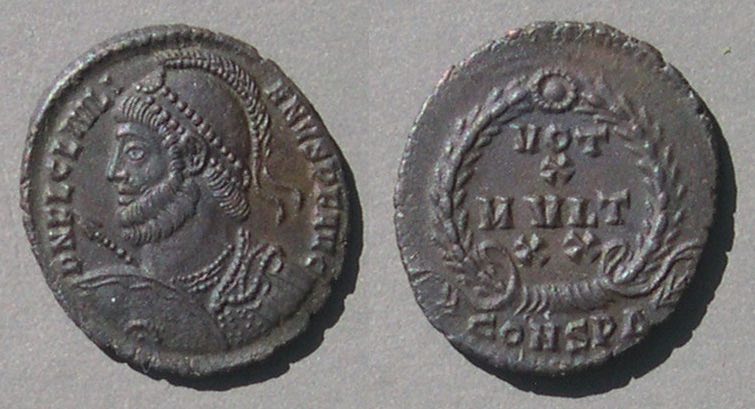 Julian II, Caesar 355, Augustus 361-363
20-18 mm. 2.63 grams.
VOT/X/MVLT/XX in wreath
CONSPA in exergue
RIC VIII Constantinople 166 "3 Nov. 361 - 26 June 363"
These were not stuck for Julian as Caesar. The numbers are both vota taken, not paid.


Jovian struck two reverse vota types (VOT V and VOT V MVLT X), each with bust left and bust right varieties.

VOT V: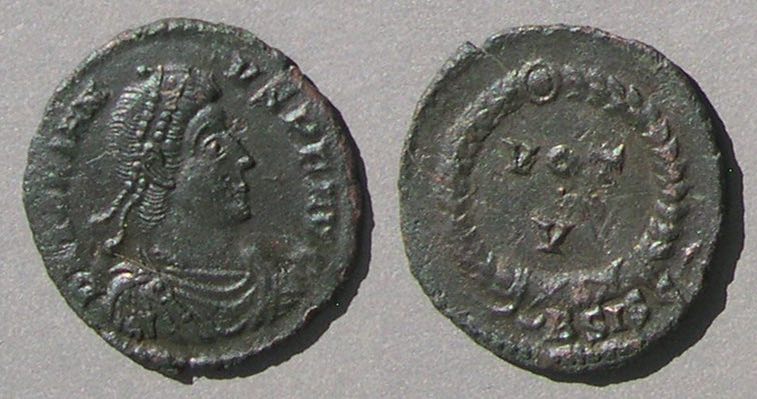 Jovian, 27 June 363 - 17 Feb. 364
20-19 mm.
VOT/V
<crescent>BSIS
Bust right
RIC VIII Siscia 423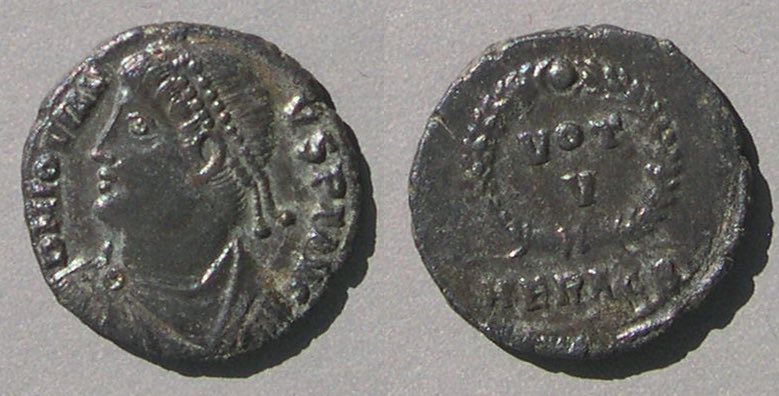 Jovian
19 mm.
VOT/V
HERACB in exergue
bust left
RIC VIII Heraclea 108
VOT V MVLT X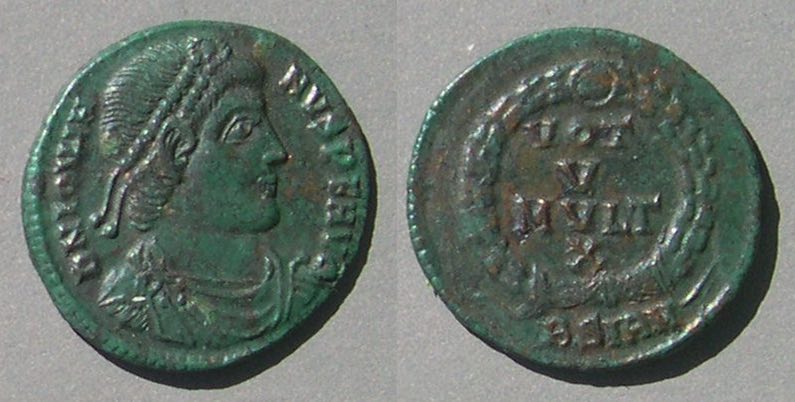 Jovian
19 mm. 3.34 grams
VOT/V/MVLT/X
BSIRM in exergue
Bust right
RIC VIII Sirmium 118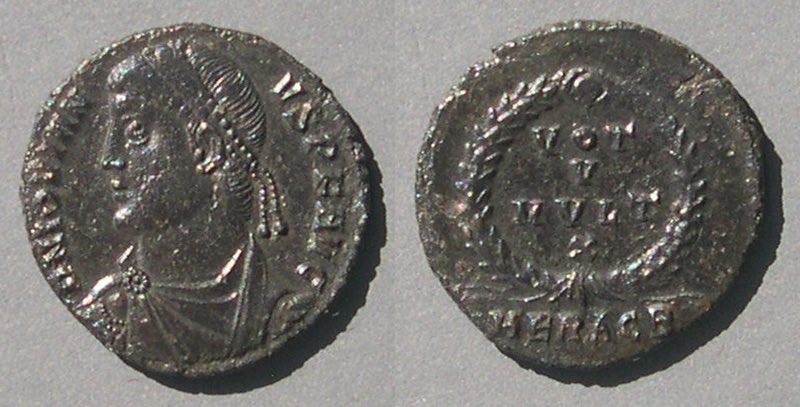 Jovian
20 mm.
VOT/V/MVLT/X
HERACB in exergue
RIC VIII Heraclea 110

---
Continue with the next page on vota coins of Valentinian and later.
Return to the main vota coin page.
Leave the vota pages and go to the Table of Contents page for the whole educational site.