Maximian at the Tripolis mint.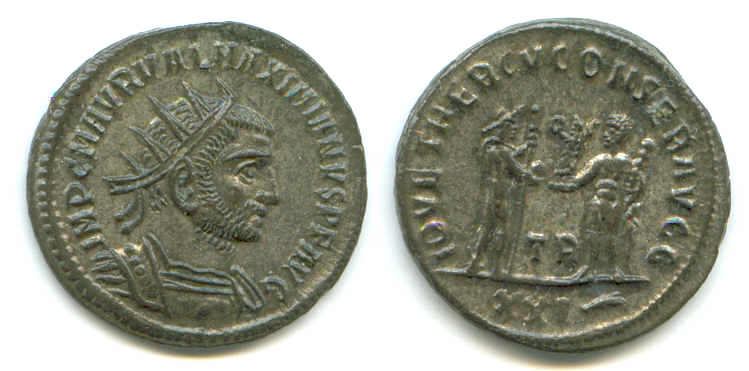 #624. IOV ET HERCV CONSER AVGG. XXI<palm>
21mm. 11:00. 4.21 grams.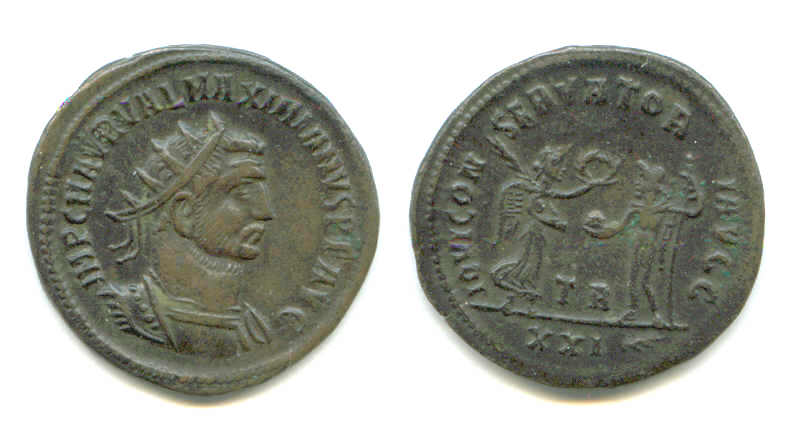 #625. IOVI CONSERVATORI AVGG. XXI<palm> in exergue.
22mm. 5:30. 4.38 grams.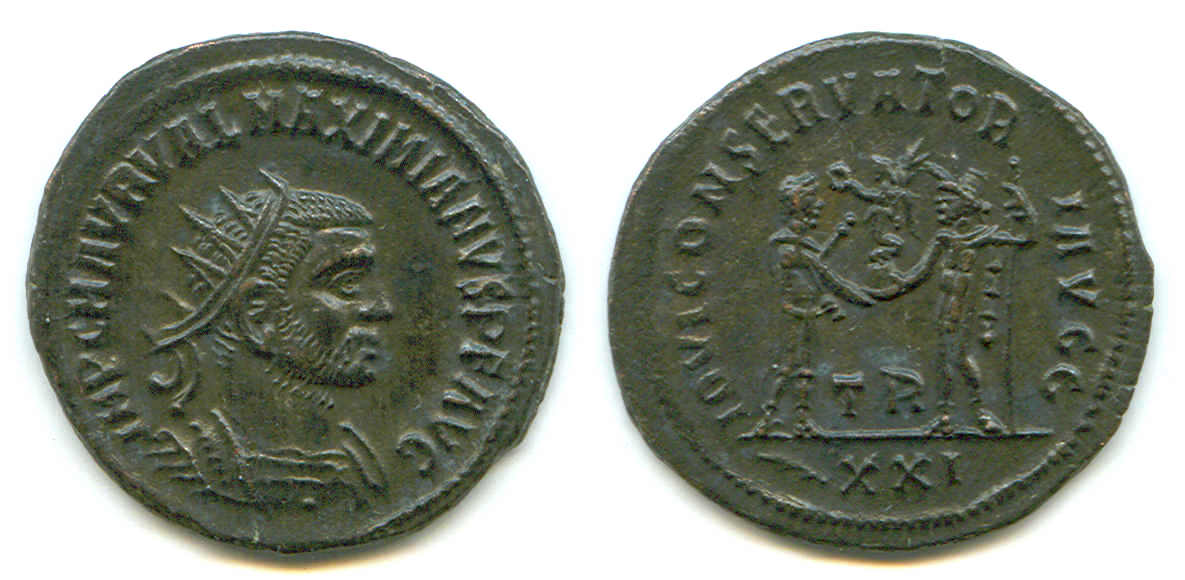 #626. IOVI CONSERVATORI AVGG. <palm>XXI Emperor standing right, holding parazonium, receiving Victory on globe from Jupiter.
XXI or <palm>XXI in exergue. [This may be the same type as Diocletian 329, with the "sceptre" there called a "parazonium" (a short sword worn at the waist) here.]
23-22 mm. 5:00. 4.48 grams.

Return to the main page on coins of Roman Tripolis.